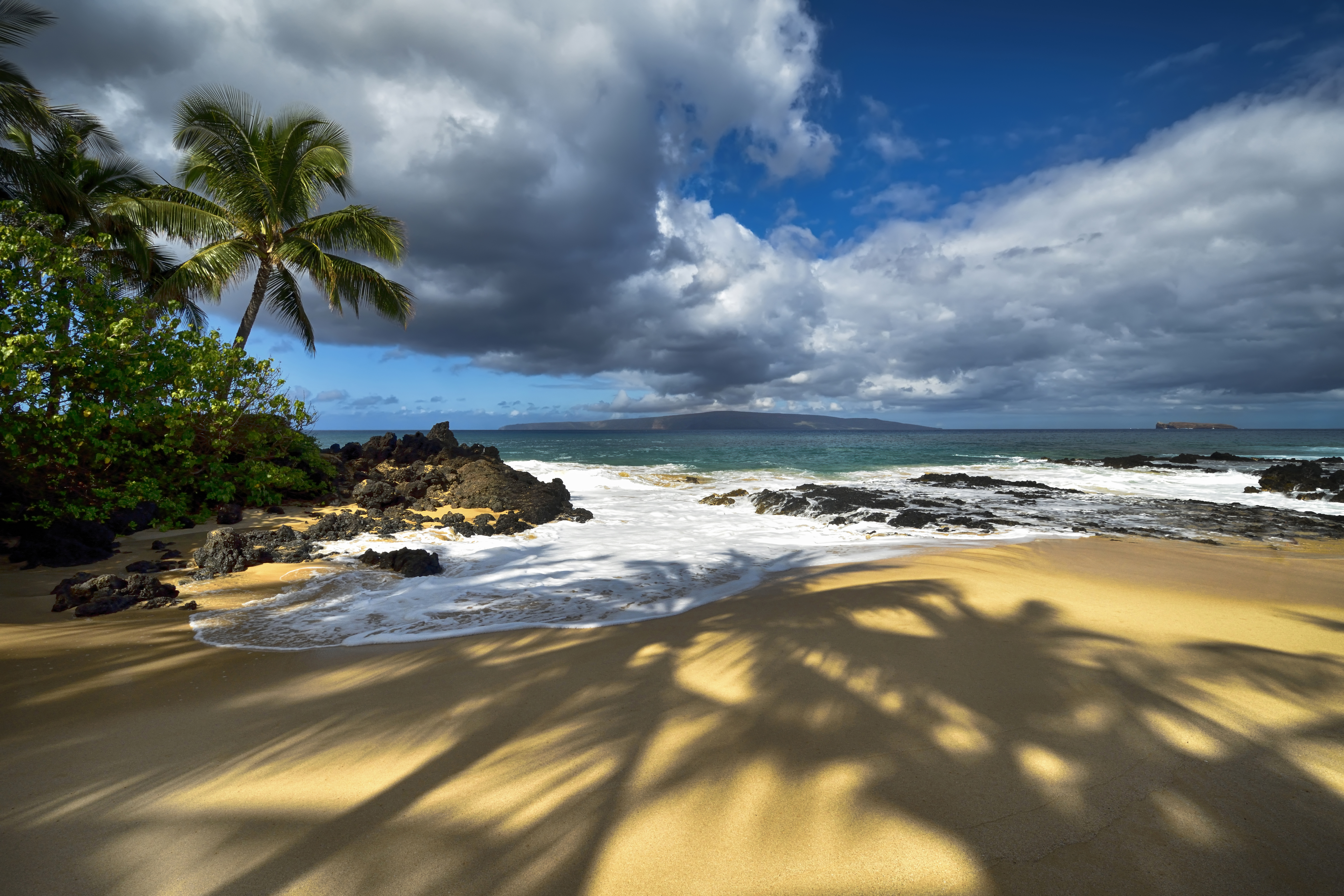 WAILEA HISTORY
Legend has it that the Hawaiian goddess of canoe builders, Lea, transformed into the beautiful 'elepaio, a type of forest bird, and would fly over the shoreline of this extraordinary coast. The area became known as Wailea, the "Waters of Lea."
In ancient times, Hawaiians lived on the slopes of Haleakala mauka of Wailea where they grew sweet potatoes. Venturing down to the shore to fish, they established semi-permanent structures as fishing hales. The Great Mahele land redistribution proposed by King Kamehameha III in the 1830s and enacted in 1848 led to cattle raising becoming the dominant feature on these slopes and the eventual formation of the Ulupalakua Ranch.
During World War II, the Wailea shores became a training area for the Marines in the Pacific Theater. The beach now known as Ulua was named Little Tarawa by the Marines who were training for an amphibious landing on the island of Tarawa. After the war, Matson Navigation Company looked to expand their hotel operations to Maui and purchased the 1,500 acres of scrubland at Wailea in 1957. Nothing happened until Alexander & Baldwin gained a controlling interest in Matson in 1964 and eventually full ownership in 1969. A&B began studying the potential of the land and in 1971 partnered with Northwest Mutual Life Insurance Company of Milwaukee to create the Wailea Development Company and begin developing a residential resort community.
The 1500-acre Wailea Resort was conceived as an integrated residential resort community. The concept was called a "Planned Unit Development," which gave the developers greater flexibility in planning, relieved the County government of some long-term obligations and some short term costs, and provided the future owners with a wide range of housing diversity. Commercial properties and recreational amenities, such as golf and tennis, were also included in the extensive resort planning. The Wailea Community Association was developed in 1987 to maintain the resort in a first class style through management of common property maintenance and design controls.
Today the Wailea Resort consists of over 2,000 exquisite homes and condominiums, six major resort hotels, three commercial/shopping centers, an award winning tennis center, and three world-class golf courses. All of this is fronted by 1.5 miles of stunning beaches and gentle volcanic rock outcroppings.